SMOK V8 BABY REPLACEMENT COILS
Regular price

$19.99 CAD

Sale price

$9.99 CAD
V8 Baby Beast Replacement Coils are NOT compatible with the TFV8 Cloud Beast Sub-Ohm Tank. These coils are for TFV8 Baby Beast & Big Baby Beast. Also fits the TFV12 Baby Prince tank.Coil Specifications:
SMOKtechBaby Turbo Coil Family

V8 Baby Q4 Coil Head

0.4 ohm
Quadruple Coil
30 to 65W Range
50 to 60W Recommended Range

V8 Baby T12 Coil Head

0.15 ohm
Duodecuple Coil
50 to 90W Range
60 to 80W Recommended Range

V8 Baby Mesh Coil Head 

0.15 ohm
Mesh Coil
40 to 80W Range
60 to 70W Recommended Range


V8 Baby Strip Coil Head

0.15 ohm
Strip Coil
40 to 100W Range
80 to 90W Recommended Range
Share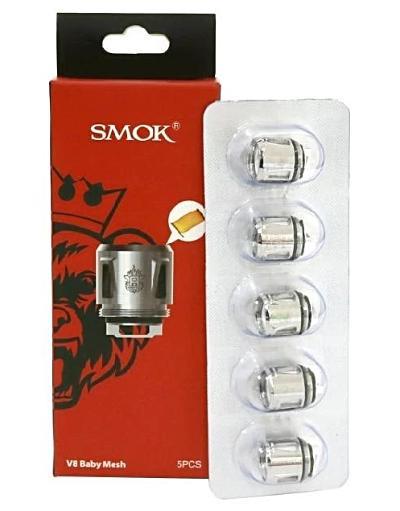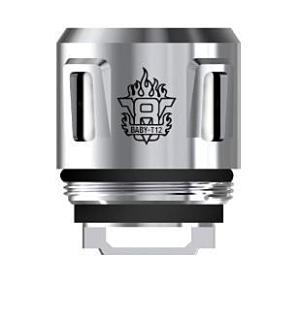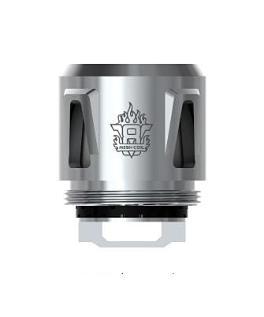 Excellent customer service
I live in Alberta and order these for my girlfriend so she doesn't have to go anywhere. I could order from anywhere or she could just go locally but the top notch service they provide is unbeatable
Best coils
Best coils by far, last long too with darker juices.
Very tasty
A new favourite of mine, if you prefer these type of flavours. Exceptional taste, hints of cinnamon and great on the pallet. Recommended.
Awesome...I quit smoking one pack
Awesome...I quit smoking one pack a day with no problem and vaping saves me about $310.00 a month